Masters in Project Management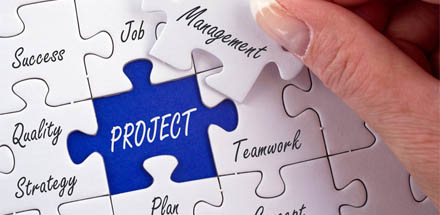 Masters in Project Management (MPM) program has been designed to impart quality professional education related to project management. It is a rigorous program and offered in collaboration and consultation of the industry experts.
MPM is a one (1) year degree program, comprising of 30-credit hours. All classes will be of three hours on Fridays. The course plan is divided into core courses, computer project application, and elective courses.
Admission Requirements
For admission in the MPM program, the applicant must possess a minimum of 16 years of education/4 years Bachelors/Masters degree from an HEC recognized educational institute with minimum 55% marks/CGPA 2.5
Fee Structure
Application processing fee AED 100 (non refundable)
Admission Fee AED 1,000 (non refundable)
Security Deposit Fee AED 500 (refundable)
Tuition Fee AED 2700/- per course.
Semester Registration Fee AED 100