BS (Computer Science)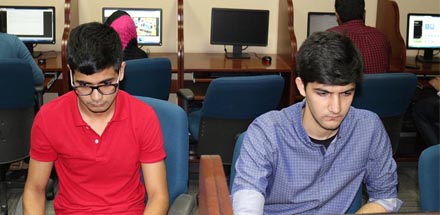 SZABIST offers a four year (eight semesters) BS (Computer Science) degree with majors in Information Technology. BS CS degree completion requires 40 courses (six courses per semester) with a total of 130 credit hours and a 6-8 week internship. The maximum time limit to complete the BS degree is 6 years.
Admission Requirements
A-Levels with 3 passes / Intermediate (50% marks, including first year no supplementary) or equivalent GED/IB Diploma/High School Diploma from a recognized institution (equivalence will be needed from IBCC Pakistan).
Fee Structure
Application processing fee AED 100 (non refundable)
Admission Fee AED 1,000 (non refundable)
Security Deposit Fee AED 500 (refundable)
Tuition Fee AED 1900/- per course (3 Credit hours courses)
Tuition Fee AED 2500/- per course (4 Credit hours courses)
Semester Registration Fee AED 100